1
Travel across 15 towns to hunt down the Slot Hunter outlaw! Test your gunslinger skills and win the bounty of 7500 CAD.
2
Earn money and collect gold bars! You may stumble upon hidden treasure chests brimming with riches — all yours for the taking.
3
From a rustic campsite to the heart of the Wild West, travel across the sun-scorched lands in the adventure as you chase down the outlaw. Good luck!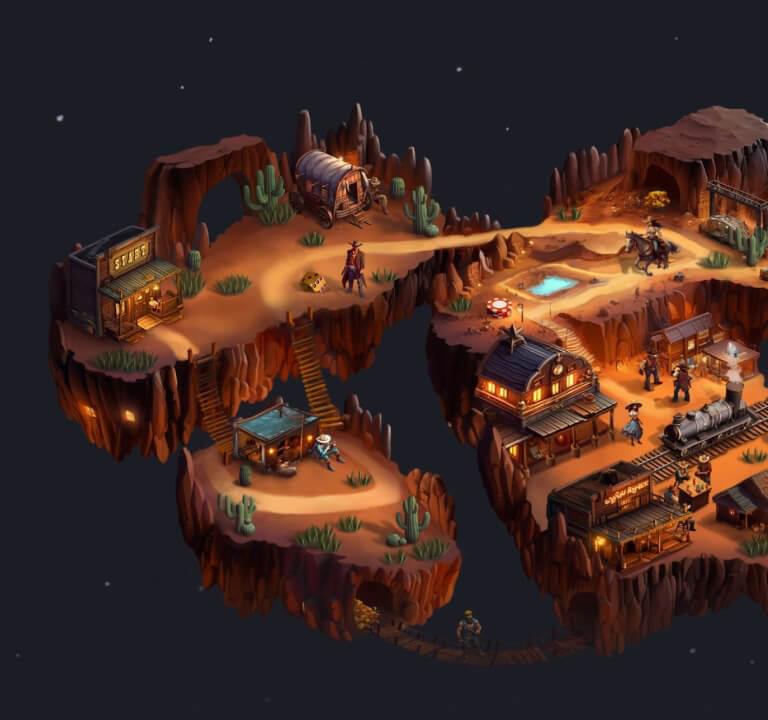 Terms and conditions
The Most Wanted is the Slot Hunter loyalty program.
x.1. You get complimentary points by making bets. There are regular complimentary points (CP) that contribute to your progress in the loyalty program. There are also redeemable complimentary points called Gold Bars that can be redeemed for extra bonuses in the Bonus Shop.

x.2. You get 1 CP for each 10 EUR of real bets you make in slots (or the equivalent: 10 USD; 15 CAD; 45 PLN; 100 NOK; 1,000 RUB).

x.3. You get 1 Gold Bar for each 20 EUR of real bets you make in slots (or the equivalent: 20 USD; 30 CAD; 90 PLN; 200 NOK; 2,000 RUB).

You should have the automatic bonus issuance feature switched on to receive any bonuses associated with the promo. This feature is activated and deactivated by switching the "Use bonuses" toggle while making a deposit. The received bonuses should be activated in the player's profile.
You progress through levels by accumulating the required number of CPs. By getting a new level, you receive rewards currently associated with this level. "Chest" refers to a random bonus you get while achieving a certain level. These bonus chests may include up to 3000 Gold Bars or money bonuses up to 75 CAD with no wagering requirements.
The wagering requirement on levels 0 through 14 is x5. The maximum bet while wagering is 7,5 CAD or the equivalent. You can wager these rewards only by playing slot games. Rewards of the final, 15th level, have no wagering requirements.
Your progress resets depending on how many bets have you made during the past month. You hold your progress if you are qualified for the one of three following groups:

Good Reputation. At least 1 CP was received during the past month.
Average Reputation. No bets for the past 2 months.
Low Reputation. No bets for the past 3 months.

Your progress is zeroed on the first day of each month if your group is:

Bad Reputation. No bets for the past 4 months.

You are not allowed to transfer CPs or Gold Bars between accounts.
The casino reserves the right to withdraw or amend the VIP program at any time and without prior notice.